I hate being the kind of parent who has more iPhone photos of her children than real ones, but I enjoy the ease of snapping a few photos of my little guy throughout the day. He totally melts my heart. Here he is today showing pride of ownership in his new found ability: deconstructing his playmat into a bajillion and sixty-five thousand pieces (at least he hasn't tried eating said pieces yet... FINGERS CROSSED).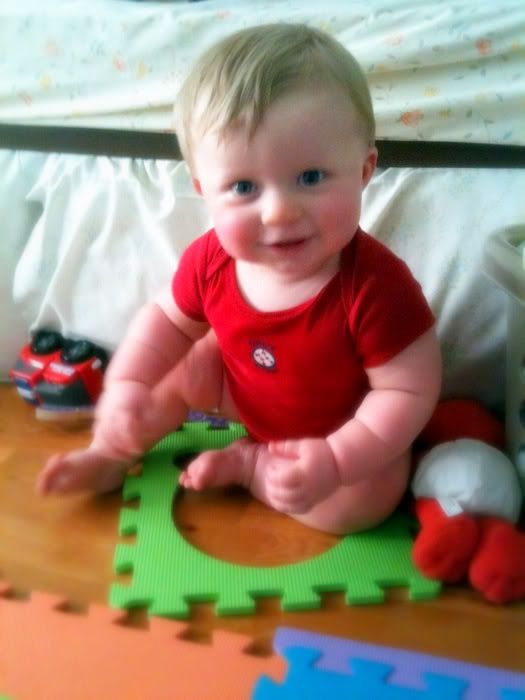 I too cannot wait for warmer spring days. This kid loves the swing too much to keep him cooped up much longer.
On a side note, my husband and I have been house hunting lately and have yet to decide upon where we'd like to go next... what a HUGE and scary and exciting decision to make! AHHH! But, one thing is for certain, I'm ready for a new adventure.
Dear Life,
BRING IT.
Yours Truly,
City Mom