The weather was lovely today here in the city. It actually felt a bit like a Spring day. After Quinn woke up from his nap I decided we'd head outside for a mini picnic to take it all in.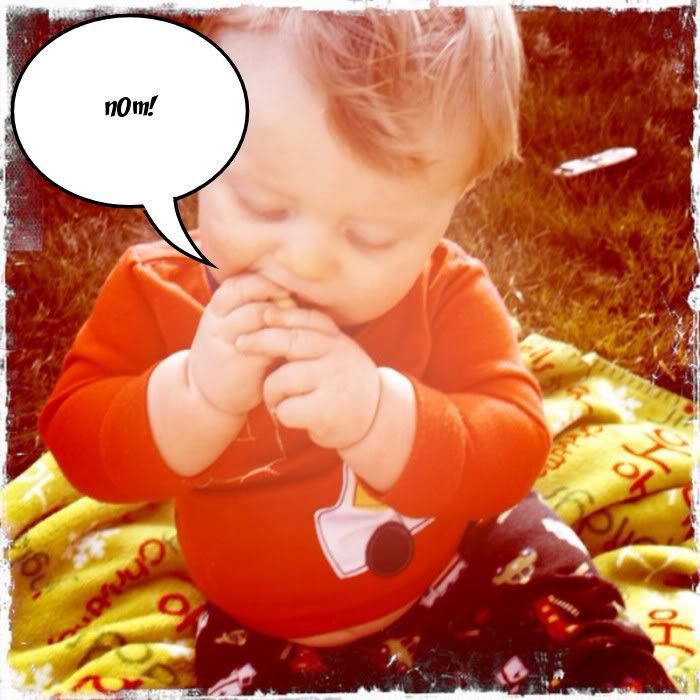 Then, Quinn decided to surprise me by saying "ba ba!" ba ba!" -- Ok, so I don't know if he knows exactly all that he is saying, but he will repeat after me very clearly if I ask him to say it so I think it counts :). This is technically his second "word" since he's been saying "Da Da!" on demand for a couple of months now. You have no idea how many times a day I am in his face saying "Noooo, you meant to say Ma Ma! MA...MA!!". I suppose one day he will say it, if I don't traumatize him in the process :)
I think about how when Ethan was here, I never got to hear him speak a word, nor did I ever get the chance to feed him real baby food... I can truly say, without a doubt, that I cherish these moments with Quinn about a bajillion and one times more because of that. It's those little things that mean so much. Ethan has enriched my life in so many ways, and for that, I will always carry a grateful heart.